We recently met with Aleyda Solis. Aleyda is the founder of the SEO and marketing consultancy, Orainti. She is also a speaker and a blogger for a number of marketing publications including Moz, State of Digital and Search Engine Land.
Orainti operates as an Anywhere company, and has obtained numerous high-profile clients, including, Under Armour, Eastpak and Kipling.
Aleyda has experienced work flexibility for a large part of her professional life; not only as the owner of Orainti but also as an in-house SEO specialist.
Over the years, her work-style has allowed her to visit and work in New Zealand, Peru and Japan.
Although constant travel can pose challenges, it also has rewards. Aleyda's story shows how having the freedom to travel and work has helped her build an international clientele while creating her dream lifestyle.
On experiences before the business
Can you tell me a bit about your professional background? What led you to where you are now?
I have been doing SEO since 2007; so a little more than 10 years ago.
In the beginning, I was in the typical, traditional office setting of an agency.
In 2011, I was offered a position as an in-house SEO specialist in a distributed company.
At some point, later down the line, I started working for an agency that was mainly based in the US.
I was the person that they had in Europe.  I was actually the only one who was working remotely; it was a bit challenging.
After building a professional portfolio working for other companies, I decided to start my own marketing and SEO consultancy, called Orainti.  Orainti helps to improve a company's website rank and visibility.
On the decision to set up the business
What led you to building a company after spending years working for other companies?
Before starting Orainti, I worked for many different companies.
After spending a while doing this and after reaching a certain level of professional maturity, I started to feel that I wanted to have more ownership of things.
Setting up Orainti was one of the best decisions I've ever made in my professional life.  
Of course, people would say that there is risk associated with setting up a company. And there is.
However, I would say that it's a far lower risk than what people might think. The worst case scenario, I imagined, was that I would need to work again for another company. And in the grand scheme of things, that's not that bad.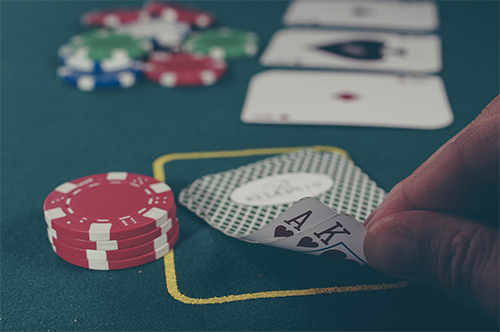 On setting up an Anywhere company
Why did you decide that your company would work remotely?

As I was building my own consultancy, I began to realise that one of the things I wanted to keep was the remote setting, the distributed setting.
Why? It would allow me to not only have much more personal flexibility but flexibility around hiring. That is, if I wanted to hire more people or collaborate with more people, it would be easier because I wasn't restricted to a specific location.
This choice to have a remote company, worked in my favour. I started to get clients from all over. My clients and projects didn't only come from Madrid (where Orianti was based) but from Europe, the US and in Latin America.
All my work is now entirely remote and my co-collaborators at Orainti all work remotely too.
On side projects
Are there any other projects you are working on aside from Orainti?
I also have a project that I am working on, regarding remote work, called Remoters.
Two years ago, myself, and a colleague, who also does SEO, ended up realising that we were both working in remote settings.
We created the 'Remoters' website to give resources and options to people or organisations looking to work remotely.
Why? It can be really scary at the beginning; when your company first makes the transition to remote work.
There can be a lot of uncertainty about whether it is going to work out. We wanted to help ease these fears.
Why is it so important that you spread the word of remote work?
I think that when I started working remotely, I felt that I was lucky to have been able to discover this way of work.
My colleague and I felt that we really needed to make this means of work known to more people.
We started to share the idea of remote work to people who were used to taking the car, the subway or other types of public transportation.
To people who lead a good portion of their lives and time doing things that they don't actually enjoy, just to comply with a particular type of work setting.
So, you think that people should be fitting their job around their lifestyle rather than the other way around?
Yes, definitely.
For me, it is about having the option, the freedom, the flexibility and the power to choose what you really want to do.
It's about being able to choose your own path.
On the benefits of flexible work
Where does the flexibility lie in your career, is it in terms of hours or location or both?
Right now, I have flexibility in many ways. Not only in terms of where I work but flexibility around my schedule at work.  
What are the biggest benefits of flexible work?
One of the biggest perks, that I didn't think of when I first started remote work, was that I have the flexibility to travel a lot.
I love to travel.
I make the most out of my time, whenever I go to a conference in a new location.
What words would you associate with flexible working, if you were to choose any words?
Freedom.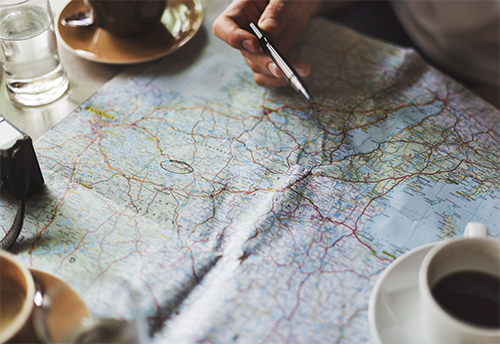 On advice for companies
What would you say to companies who don't believe in Anywhere working?
I actually know a few.
When I started Remoters, I would talk about it and about remote work to business owners; to the decision makers.

They would say:
"Why? It's already so difficult for me to keep my company running while everybody is in the same, physical space. I can't imagine how running a company would be possible with everyone scattered all over the world".
My answer is this:
If your company has an issue around organisation, communication or productivity, then you should definitely solve it first before going remote.
Having a business in a single location can cover up these issues. Going remote just makes any company's problems more evident.
There is a saying in Spanish which translates to "put your house in order". In other words, sort any issues you have in your company first, so that everything functions correctly when moving remote.
I would say that moving your company to a remote structure is a great opportunity to make things right in your organisation.
On the challenges of flexible work
What are the biggest challenges of flexible work?
I would say, usually, it's about finding a place in which you will actually be productive.  It's about finding that environment that will facilitate you to get things done.
Another challenge is discipline. If you aren't disciplined, you won't get things done.
It can also be hard to achieve a work-life balance. When I was in New Zealand, I had to make calls with clients at 2 am. So having balance, it's tricky. There is always a trade-off I would say.
>Find ways to be productive with 'Primal instincts and productivity in the remote work environment'<
On the ideal working space
What is your ideal working space?
In terms of location, it depends on what my tastes or preferences are at the time.  
I might want to go to the beach.  Now, that is is winter in Uruguay, I might want to ski.
Aside from location, an ideal space for me is somewhere I can work with really fast internet.  That is requirement number 1.
Requirement number 2, is that I work in a space that has really good lighting.
Requirement number 3, is that the surroundings are really quiet. Because of the type of work that I do, I need to concentrate and I can't do that in a coffee shop.
A long time ago, I used to go to co-working spaces. That was challenging for me. Whenever I went, I couldn't concentrate much.
On the current working space
Where do you specifically choose to work throughout the week?
Depends, I work wherever I am at the time because I travel a lot. There is no set place for work.

Wherever, I am, I try to connect. I even work in airport lounges.
On inspirational figures
What professional or famous figures inspire you and if so, why? Maybe inspires you in terms of the work you do.
In terms of remote companies, I am really inspired by the people from Basecamp; who wrote 'Rework' and 'Remote: Office not required'.
They don't have the typical startup vision of raising money really fast without having a solid business plan.
They inspire me because while being distributed and while being remote, they've been able to grow at their own pace without huge investment.  
>Want to read more 'Anywhere' stories like this? Click here<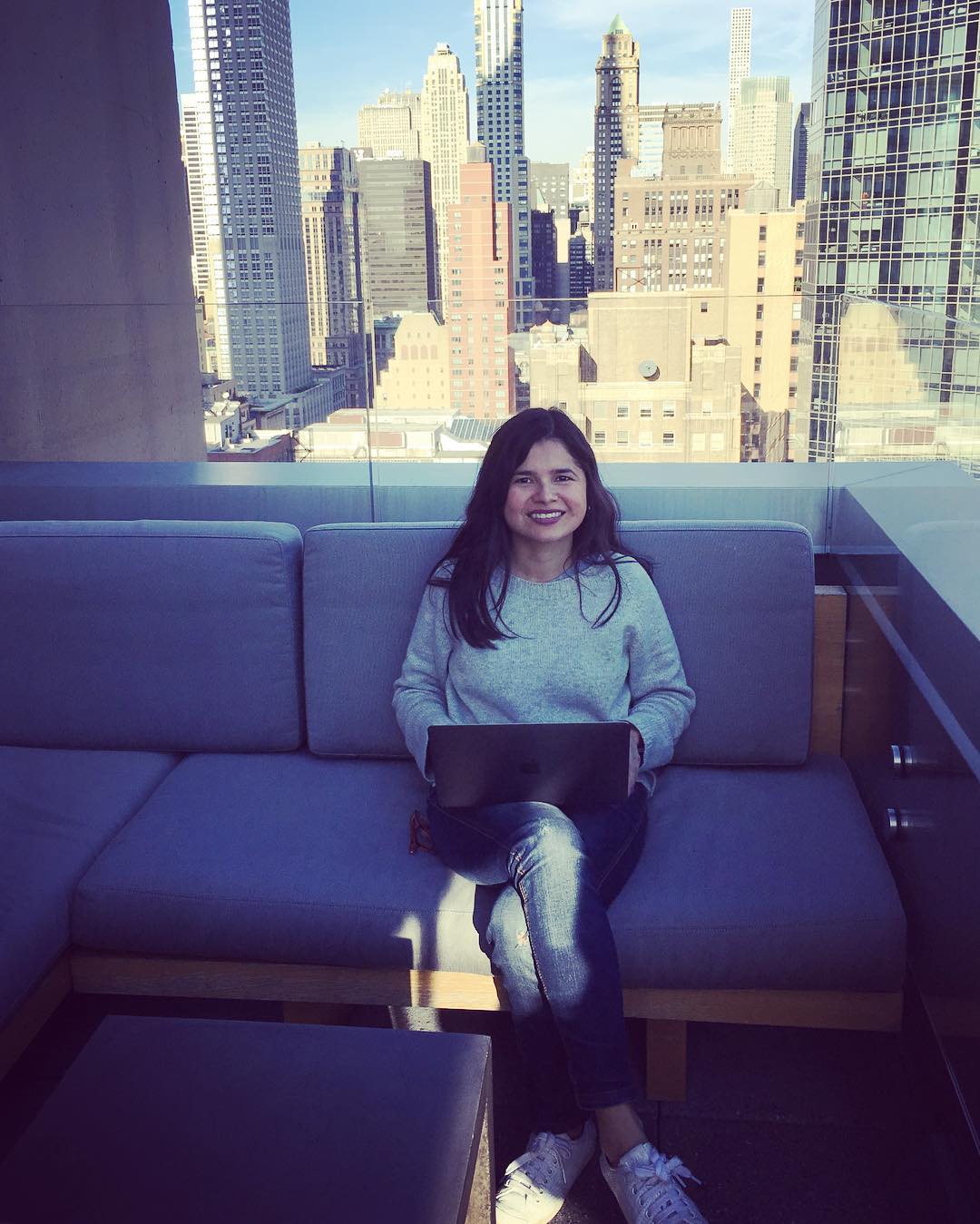 Aleyda's current working space.
Interested in going anywhere?
Get advice straight to your inbox: